Tell me and I forget.
Teach me and I remember.
Involve me and I learn.
– Benjamin Franklin –
Playgroup is an outdoor playgroup for accompanied children, recommended age 2 – 5yrs. Our playgroups provide an unforgettable outdoor adventure for children and their families in a safe outdoor environment.
Playing outdoors is vital for helping children practise their physical abilities and develop resilience in a safe and risk assessed environment.
Running, jumping, skipping and playing strengthens little muscles, but can also help with gross motor skills, hand-eye coordination and overall health and wellbeing.
Providers have trained with us, are DBS checked and hold a current first aid certificate to ensure quality and safety.
Please contact directly to book on.
What about parents and carers?
As parents we try to juggle a million things with never-ending chores whilst trying to keep our children entertained and happy. We understand how important it is to have a break from our busy schedules to make lasting memories together.
Playgroups are a great way to meet like-minded people and learn new skills with your child. We love parents to join in with our activities whilst enjoying a cuppa in a relaxed woodland environment. Tiny siblings are very welcome to experience Forest School with their big brothers or sisters or have a little snooze surrounded by beautiful trees and fresh air!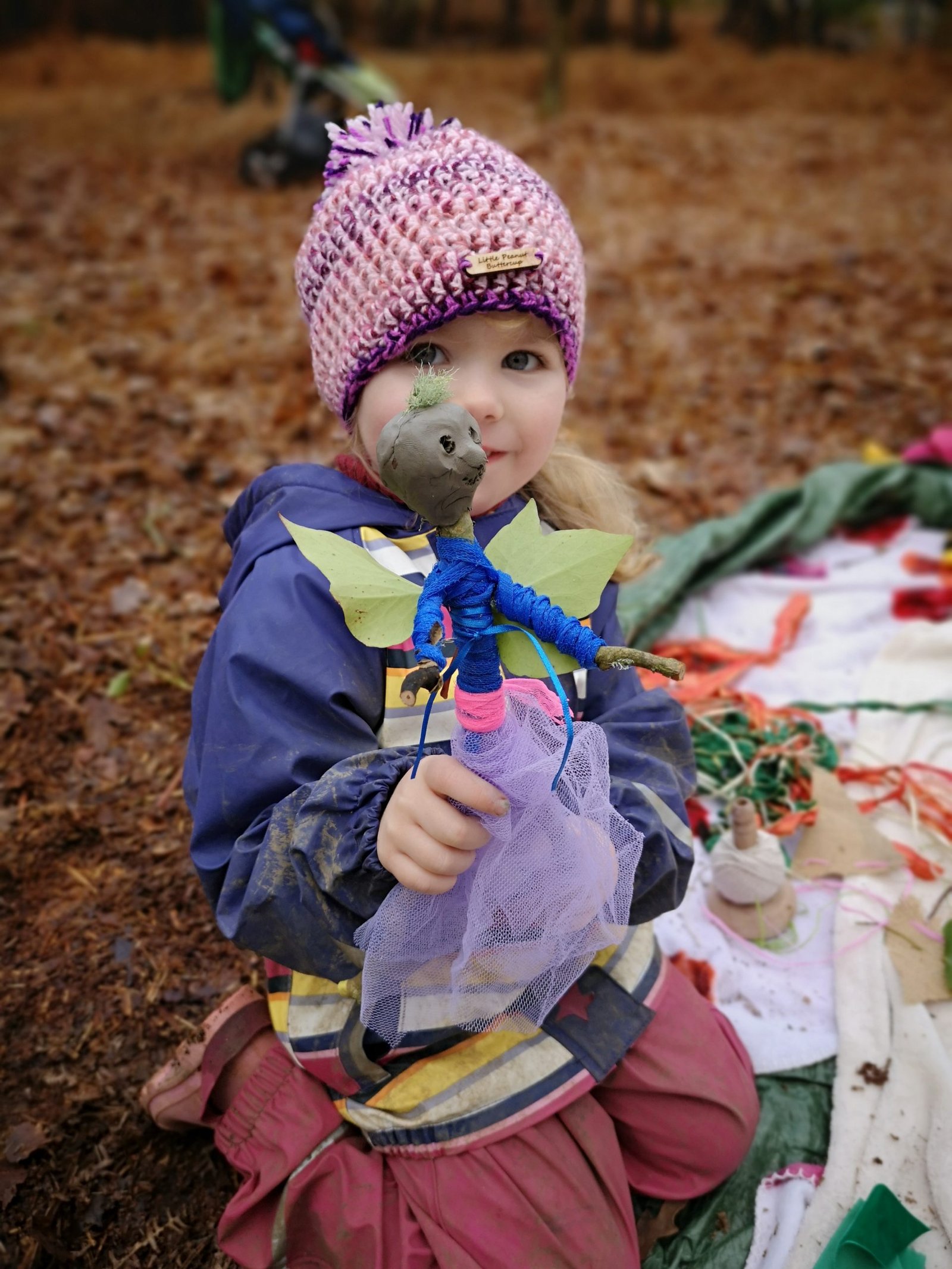 Frequently asked questions
What shall I bring?
Please wear appropriate outdoor clothing – season and weather depending.
It might be a good idea to bring a packed lunch or some snacks and a bottle of water.
What's the age range?
The Playgroups are aimed at children aged 2-5 years old.
However, if you have an inquisitive toddler, a baby or an older child that would like to come, please feel free to join us – everyone is welcome!
What to expect?
Fully trained Forest School Leaders are experts in outdoor sessions for any age and ability. Most have additional skills and training, i.e. practising artists, SEN training, bushcraft etc. and we love to share our knowledge with our groups.
Do you cancel Forest School when it rains?
No. We are here whatever the weather! The exception would be wind over 25mph or a thunderstorm, please contact the provider directly for their policy on inclement weather.